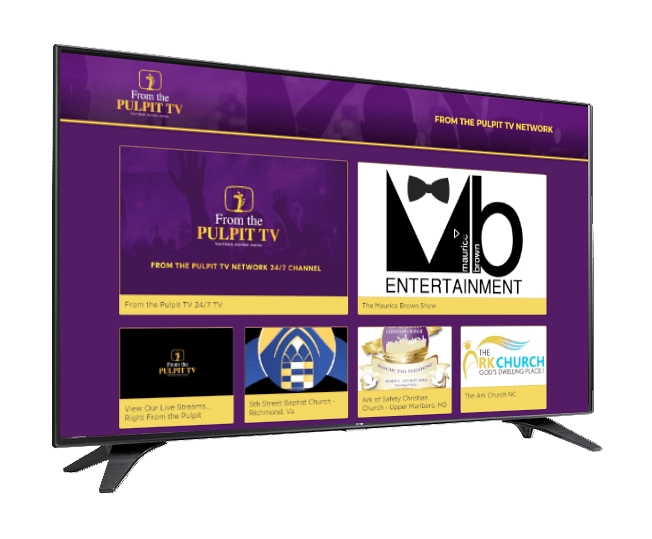 Live Stream with a Platform
That allows you stream to multiple social media sites like Facebook and YouTube and your Website simultaneously, and gives you an On-Demand Library with professionally edited videos you can share to your social media sites
Over the years of being in the industry, we've made sure to have a lineup of services.
Live stream your events when you need to anytime without restrictions
Professionally Edited Videos
After your live stream is over, we will edit, title and date your event and post for you in your On-Demand section on your website,...
Online Store For Digital Content
Want to sell your digital content? We can help setup an online portal where you can sell your digital content by the video, or even...
Simultaneous Streaming to Social Media Platforms
Stream simultaneously to multiple social media platforms like Facebook. Select up to 5.
Detailed Analytics Reports Available
Detailed stats about your live stream are available for you to access. See how many viewers watched and from where, on which device and for...
We provide customer support like no one else. In addition to being available by phone anytime and by appointment, we also periodically check in on...
Just some of our
Many satisfied clients
We have helped many organization reach their audience through live streaming and increase their exposure at the same time. Let us do the same for you!"

Leira Media Group LLC, also known as HCLiveStream, is a digital media group that offers affordable live streaming and video editing to any organization.
We will manage your live streaming project from beginning to end and ensure you look and sound good to the audience you are presenting to. We also go the extra mile and periodically check on your broadcasts to make sure there are no issues you may not be aware of and contact you and assist you with correcting them. No one else does that!
Frequently Asked Questions